The "All Products" lists
Two special product lists – All products and All PIM products – exist outside of the regular shop & warehouse group structure (Figure 1.1).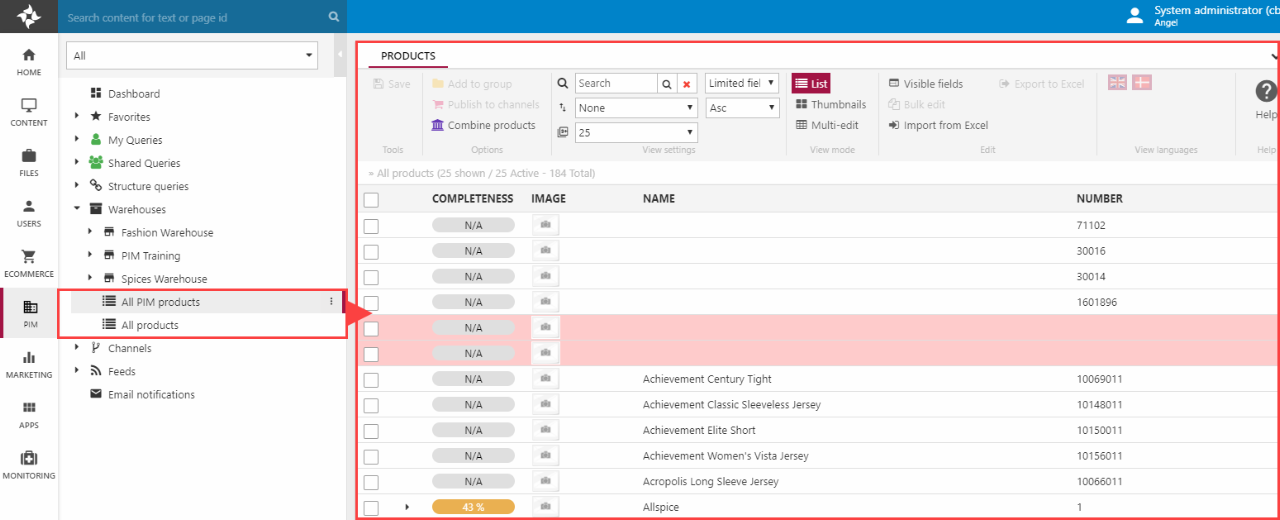 Figure 1.1 The All Products list
These lists have a limited scope, and are primarily used to locate "marooned" products and add them to a product group – or simply to quickly search the product catalog.
The following colour indicators are used in the All products-list:
Greyed out products do not exist in the current working language
Red products are inactive – activate them by right-clicking them and selecting activate or by clicking the little red inactive-icon on the list
Products with a red background are not members of a product group – right click the product and select add to group to add them to a group
Other products – black-text & white background – are active in the selected language and is placed in at least one product group on the solution.