What are customer contacts
If your customer has more buyers than just the initial contact person, you may want to add those buyers as customer contacts. This will enable you to log the purchasing behavior of each contact while maintaining an overview of the customer in Business Central, and will enable the contacts to access your ecommerce solution through their personal login stored in Dynamicweb.
Registering new customer contacts
To register new customer contacts, access your customer card.
Fold out Navigate, and press the Contact card.
Press New to initiate registering new customer contacts.
The company information is automatically filled based on the information you applied on the customer card. Simply add the name of your new company contact to complete the registration. You may also change the phone number, email address, and physical address of the contact if you have the information available.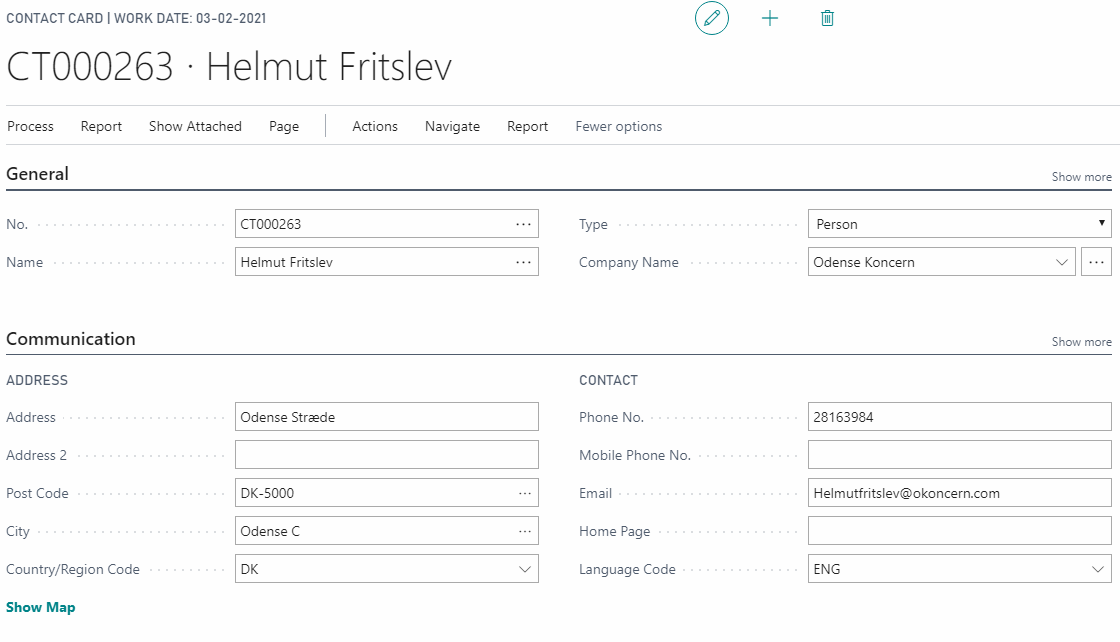 Create another contact.
You now have a Business Central customer with 3 customer contacts that can be accessed via the backend of your Dynamicweb solution. Because of the information we have applied to all the contacts in Business Central, we can utilize the information to easily look up the entire list of contacts in Dynamicweb.